Experts call for ensuring access to safe abortion services in COVID context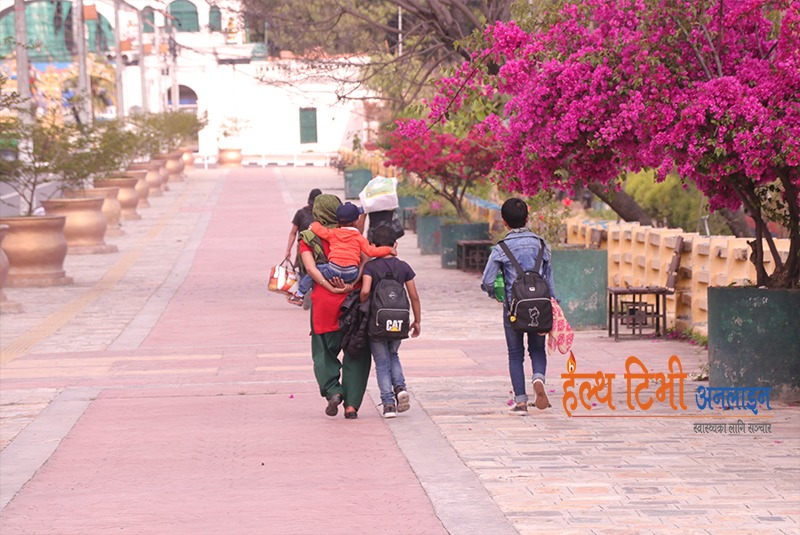 Kalpana Acharya \Kathmandu : Amid rising cases of unsafe abortions in the COVID-19 context, experts have sounded alarm bells and have urged stakeholders to ensure that the pandemic will not further restrict access to safe abortion and other sexual and reproductive health services.
In Nepal, even before the pandemic, access to safe abortion services was still an issue and it is widely believed that COVID-19 has amplified inaccessibility with the poorest and most marginalized women and girls being the most affected.
Data from the Nepal Demographic Health Survey 2016 shows that only 41 percent of women aged 15-49 years are aware of the legalization of abortion in the country and only 48 percent have knowledge about the place where a safe abortion can be received.
As COVID-19 is still raging on globally, experts have been calling for making abortion and contraceptive care essential health services. "It is especially more important now than ever that abortion is recognised by governments and within health systems as essential healthcare," said said Country Director of Marie Stopes International Cambodia Amy Williamson.
Speaking at the at the 8th session of the virtual 10th Asia Pacific Conference on Reproductive and Sexual Health and Rights (APCRSHR10), she said that there is an urgent need to revise how safe abortion services are delivered and obtained by women and girls to prevent an increase in unintended pregnancies, births and unsafe abortions.
Similarly, Co-founder and Coordinator of the Asia Safe Abortion Partnership (ASAP) Dr Suchitra Dalvie said that a pregnant woman should have enough accurate information to be able to self-assess her pregnancy and self-conduct the process of abortion without having to visit a medical facility- self-procure the pills whether online or through a chemist, self-administer them in a location of their choice. "She should also be able to access a healthcare provider if need be at any stage of process."
Also addressing the virtual event, Executive Director of ARROW Sivananthi Thanenthiran stated that estimates of the incidence of unsafe abortion and the percentage of maternal deaths attributed to unsafe abortion continue to be high in Asia.
Saying that mortality due to unsafe abortions still remains high at 13 percent of all maternal deaths in South East and South Asia, she said that in some Asian countries, like Cambodia, India and Nepal, abortion laws are liberal, but many women continue to face barriers to obtaining safe, legal procedures.