Dietary Management during Lockdown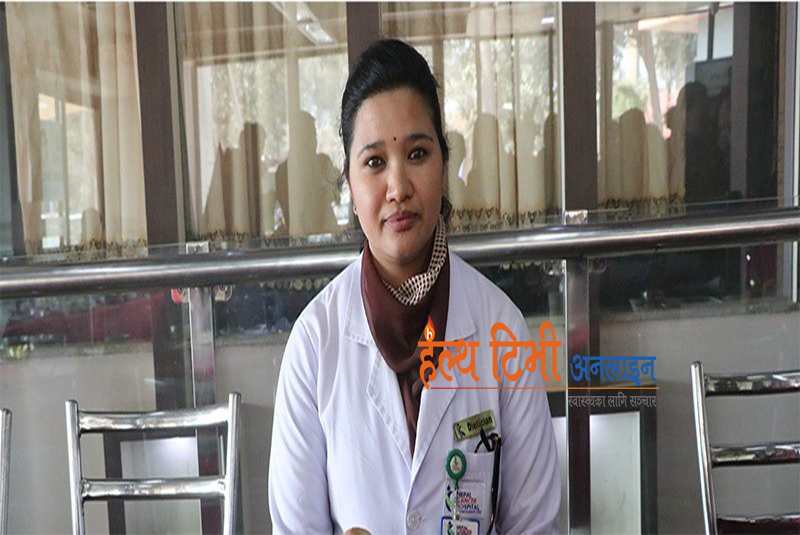 Kabita Maharjan
The World Health Organization (WHO) has announced COVID19 outbreak a pandemic on March 12, 2020.  In controlling transmission, lockdown came as one of the best precautionary and preventive measures to fight against the virus. A drastic change has been occurred in human life. In spite of fear, people of urban areas are engaged in cooking and eating daily varieties of food at home. This write up presents with approaches to change traditional practices and adopt world food practices.
Transcultural nutrition adds different taste in regular diet as well as chances of over nutrition too. People would like to adopt various food pattern including that of veg and non-veg food commodities. Food is loaded with essentials nutrients. Nutrients such as carbohydrate, protein, fat vitamin and minerals are essential for regulating bioactive functions. There are various formulated diet such as Keto diet, Mediterranean Diet and so on. However, balance diet is vital for proper growth.
Balance Diet: Balance diet is needed to be healthy so to fight against communicable as well as non-communicable diseases. Balance diet should be planned with both macro and micro nutrients. The core objectives of balance diet are to improve physical and mental health, to boost up body immune system for proper growth and development, to increase stamina and to resist disease. Nature has provided with same food for all with distinctions in age, sex, occupation, climate, physiological condition. According to Indian Medical of Research Council (ICMR), the distribution of macro nutrients percentage  ( carbohydrate, protein and fat) for  balance diet preparation is carbohydrate 55-60%, Protein 15-20 % and fat 20-30% of the total calorie requirement per day (ICMR, 2010). The major source of carbohydrate is cereals, starchy root & tubers and sugar and jiggery.
Likewise the protein source foods are pulses, legumes, egg, meat, poultry, milk and milk products.  The good source of fats include oil, ghee, butter and nuts. In the context of Nepal morning lunch, daytime tiffin and evening meals are the major meals. So, well managed balanced diet helps to get rid of nutritional deficiency diseases.
Therapeutic Diet: Therapeutic diet is the modification of normal balance diet to meet daily requirement of individual suffering from diabetes, hypertension, hypothyroidism, cirrhosis of liver and so forth. While planning the therapeutic diet, we should consider anthropometric measurement, biochemical reports, clinical examination and 24 hours dietary recall. Besides this, it is very important in food selection, in some cases there might be drug food interaction as in anticoagulant medicine "Warfarin and vitamin K". Nature has provided same food commodities for all only the management and intake amount of food is to be manipulated depending upon biochemical test.  Similarly, food restriction is also important in therapeutic diet formulation. For example, in case of hyperglycemia, simple sugar is restricted and in case of hypoglycemia simple sugar is added. So, the main objective of the therapeutic diet is to make correction on daily food intake as the condition of the health.
Calorie Dense Food and its Impact on Health: The calories in recipe depend upon the ingredients added. It is easy to make calories dense food adding sugar and fats. So, deep fried food desert, sweets and chocolates are more calories dense. Both sweetness and fat enhance the taste of food. Consuming fried and calorie dense food during lockdown may help to put on unwanted weight. Overweight and obesity is key point of non-communicable diseases such as diabetes, hypertension, cardio disease, fatty liver. Once non-communicable disease is diagnosed it hits whole life. So, prevention is better than cure.
Nutritional Status: Nutritional status is the method of measuring individual body status. According to Center for Disease Control and Prevention (CDC), nutritional status is defined as the state of a person's health in terms of the nutrients in his or her diet. It can be expressed as good and poor nutritional status. Adequate nutrition support building good nutritional status where as improper diet and inadequacy of macro and micro nutrients leads to poor nutritional status. Good nutritional status can be expressed with proper growth and development where as poor nutritional status is reversed. It may creates many loop holes in occurring nutritional deficiency as rickets, knocked knees, night blindness, bittos spots, iron deficiency anemia. Under nutrition creates health state called Malnutrition. In the context of Nepal, malnutrition is a major nutritional problem. Nutritional status can be expressed in terms of Body Mass Index (BMI).
BMI: It is the simplest technique of anthropometry measurement. It is very useful tool to define the health condition of human body. It is calculated using formula BMI= weight in kg/ height in meter square. According to Center for Disease Control and Prevention (CDC) the standard normal BMI range is 18.5- 24.9kg/m2. The BMI below 18.5 kg/m2 is under nutrition and BMI over 24.9kg/m2 belongs to over nutrition. Though, under nutrition and over nutrition may create nutritional health problems.
Conclusion: Nepal is least-developed landlocked country with vast diversity. Nutritional related health problems exist in different forms. COVID19 will overlap nutritional issues both in developed and developing countries. The nature of issues may differ from country to country. The upcoming issues may be food crisis. Nepal is agriculture country. The production paddy is different in Himalayan, Hilly and Terai region. If we go on to manage for whole world it would be impossible but if we put on our efforts for individual we may succeed in some extent. According to Statista (2020), still Nepal ranked 16th position in rice production. Similarly, roof top and kitchen garden will be key spaces in vegetable production. One way to cope with the problem is to grow possible crops in the unoccupied land. The livestock production also plays vital role.  The diversity of culture, religion and food availability impacts on the nutritional status. Hence, it is very important to understand the significance of food and nutrients content for timely growth and development. It is the responsibility of every one to contribute in combating hunger and food crisis.
Kabita Maharjan is Consultant Dietician at Nepal Cancer Hospital and Research Center